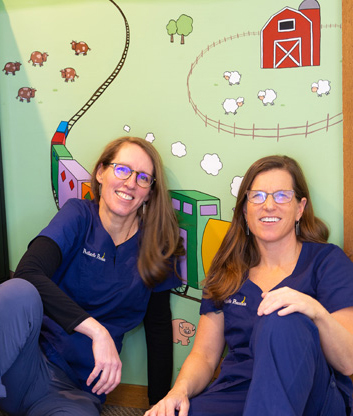 Welcome to Pediatric Potentials!  
We look forward to meeting you and your child.  If possible, please complete the following before your first visit:
Obtain a doctor's prescription stating 'OT evaluation and possible treatment.' This can be faxed to 582-4148 or bring it with you to your child's first appointment.
Please collect any relevant medical, school, or therapy reports, copy and bring with you to your child's first appointment.
Please complete and submit online the following forms prior to your first appointment:
Referring Physician Offices- please submit this online form for patient referrals
Appointment Details:
For your appointments please make sure your child is comfortably dressed and is wearing sneakers.
Each therapy session is 45 minutes or 1 hour
Therapy sessions are catered to the client's goals.
Each treatment is creative and fun and changes depending on the needs of the client.
Insurance, Billing and Reimbursement
Pediatric Potentials is a preferred provider with all major insurances. We also bill Medicaid and CHIP. We accept all credit cards for any private payment or co-pay.